Citrus roasted fennel fettuccine with hazelnuts and cavolo nero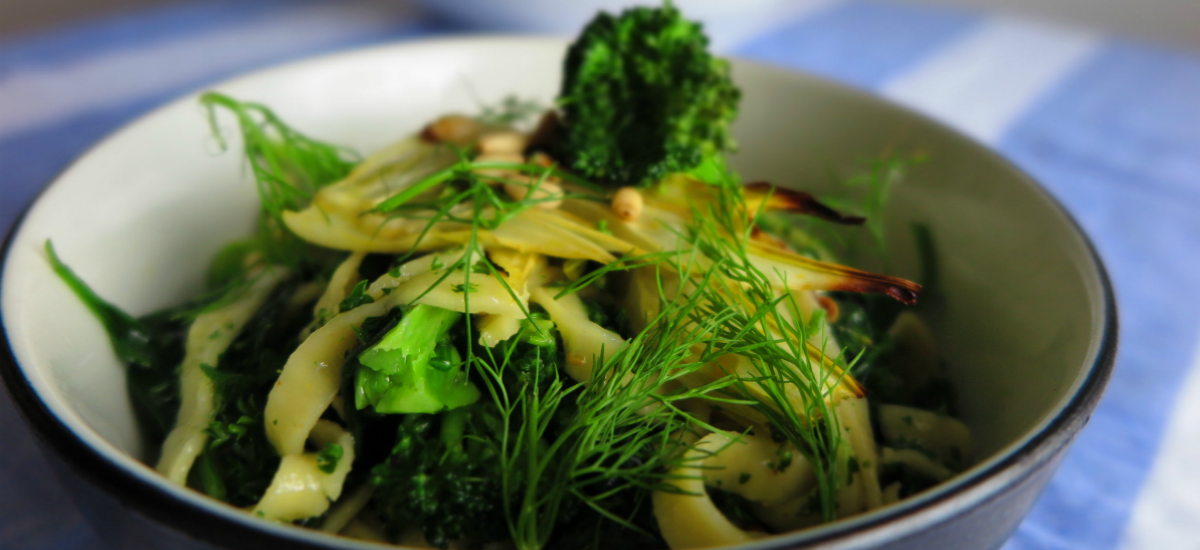 Ingredients
Roast hazelnuts and chili
Citrus and fennel are a classic flavour combo. The hazelnuts are super fresh, just cracked last week!
Instructions
1
Preheat the oven to 180 degrees Celsius.
2
Slice the bulb into thin wedges, layout on an oven dish drizzle with oil and season with salt.
Cut the oranges in half, squeeze the juice over the fennel, then add the orange to a roasting dish. Roast for 20 minutes, or until the fennel golden. Roasting the oranges will free up any remaining juice to squeeze into the paste at the end.
3
Remove the stalks from the cavolo nero and thinly slice the leaves.
4
Bring a pot of salted water to a boil and add the pasta. Cook for about 12 minutes, until fully cooked, strain, and toss with a little oil.
5
Finely chop the garlic.
Remove the parsley leaves from the stalk and finely chop.
6
Using the same pot, heat a large drizzle of oil over medium heat. Add garlic and cook for 30 seconds, add the cavolo nero and cook for a minute or two, until cooked down. Add a few splashes of water (or wine) to help.
Add the roast fennel, preserved lemon oil, lemon juice and zest, hazelnuts, and chopped parsley, then stir it all through. Squeeze in any juice remaining from the roast orange.
Taste and season with more salt, as needed.
7
Serve in bowls with a crack of black pepper, if you want.