Three mushroom soup – shiitake, button, oyster with oak leaf salad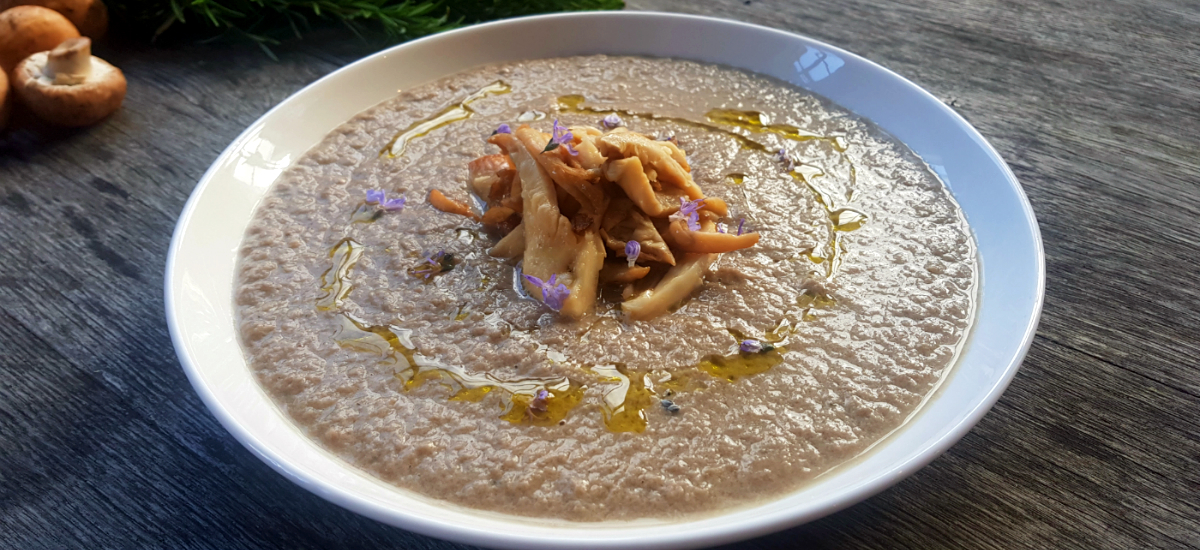 Ingredients
Stock & shiitake mushrooms
Pickled onion vinaigrette
The leeks this week are huge! Don't feel that you need to use them all.
Instructions
1
Remove the dried shiitake from the bag and place in a bowl with boiling water, then let sit covered.
2
Remove the bottom and most of the green from the leeks. Cut in half lengthwise and wash throughly. Thinly slice.
Peel and mince the garlic. Separate a little off for the oyster mushrooms.
Slice the button mushrooms.
In a medium pan on medium-high, cook the leeks in a little oil for about 6 minutes. Add the larger pile of garlic, a pinch of salt and cook for another minute.  Add the sliced button mushrooms.
4
Add the water, the spices, slice the shiitake mushrooms. Add to the pot along with the water the mushrooms were soaking in.
Bring to a simmer and cook for 12 to 15 minutes.
5
While the soup is cooking, slice the oyster mushrooms into long strips about 1 cm wide. You can use the whole mushroom.
Blend the soup, return to the pot, taste and add more salt, as needed.
6
Pull the leaves off the lettuce and rip into a bowl.
Heat a large fry pan to very hot. Add a good splash of oil, then the oyster mushrooms, cook for a 90 seconds stirring regularly. Add the garlic, a pinch of salt and cook for another 30 seconds. Squeeze over with lemon juice and transfer to a bowl.
Place the pickled onions and a pinch of salt in the with the lettuce, add some vinaigrette and toss.
7
Serve soup topped with oyster mushrooms and salad on the side.