Borscht with dill yoghurt and rye bread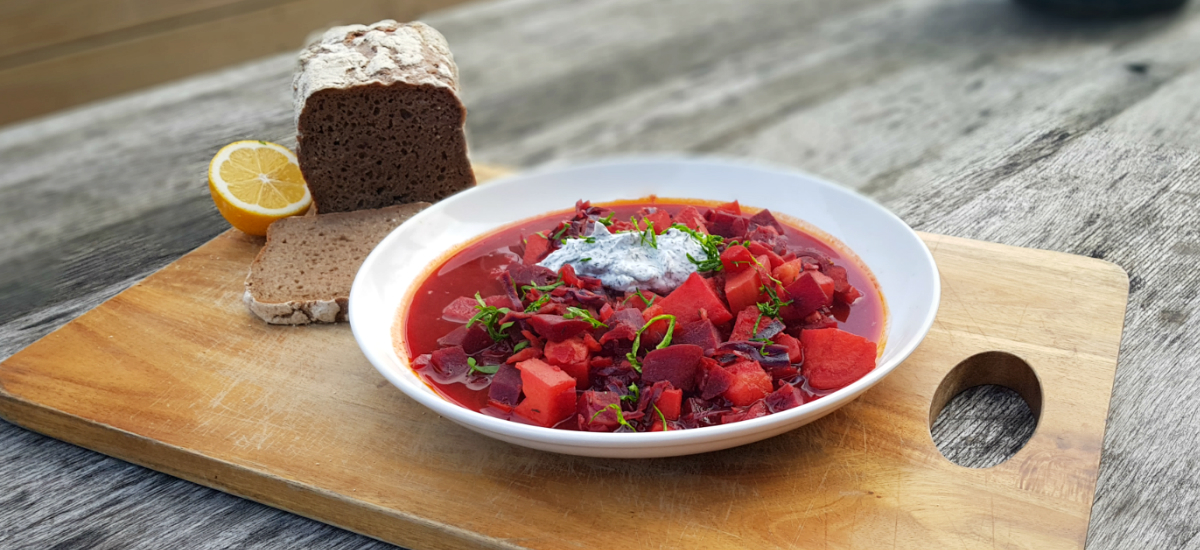 This soup is a wonderful winter warmer served with a traditional dark and sour rye.
Instructions
1
Dice the onion.
Peel and dice the beetroot and carrot into 1 cm cubes.
Mince the garlic.
2
In a large pot, cook the carrot, beetroot and onion on medium heat in a good splash of olive oil for 10 minutes, stirring regularly.
3
After 10 minutes, add the garlic and a pinch of salt. Cook for another minute.
4
Peel and dice the potatoes.
Cut the cabbage in half so the pieces aren't too long, then thinly slice.
5
Add the tomato paste to the pot with a pinch of salt and cook for 30 seconds before adding cabbage and potato. Add the water and bring to a simmer, then cook for another 20 minutes, until the potatoes are soft.
Add the lemon juice.
6
Taste and add more salt, as needed.
Serve topped with dilly yoghurt and slices rye bread.