Brown rice with kumara, almond and marinated feta salad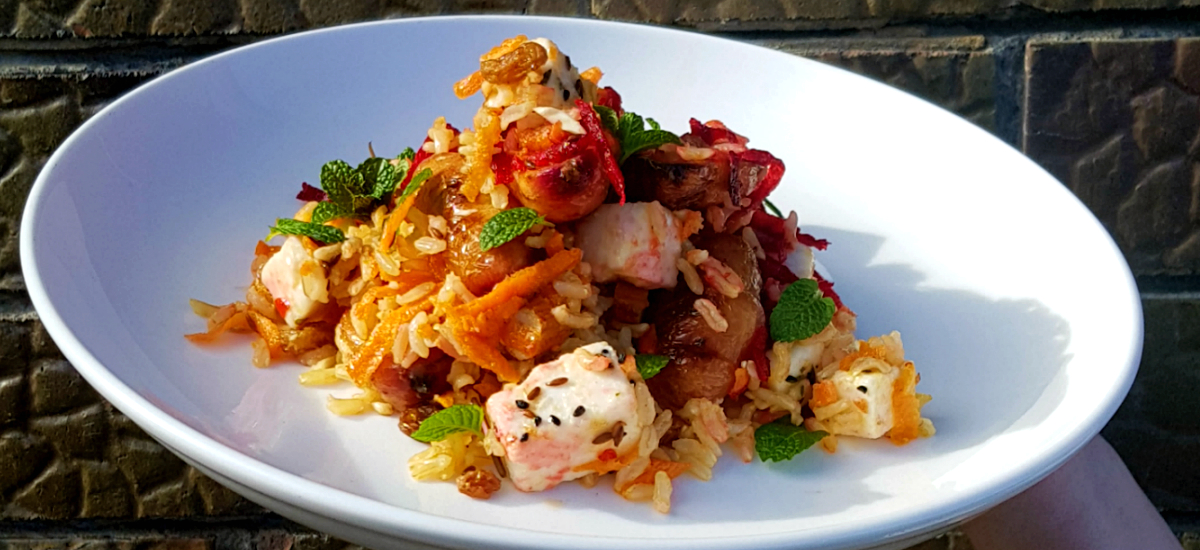 Ingredients
Angel Foods marinated feta
The feta is from Angel Foods. We marinated it in lemon juice with a little oregano.
Instructions
1
Bring a medium pot of salted water to boil and cook the rice for 20 minutes, until tender. Once cooked, strain and set aside.
2
Preheat the oven to 180 degrees Celsius.
3
Dice the kumara into 2 cm cubes, and toss with a little oil, then season with salt and pepper. Roast for 20 to 25 minutes, until soft and golden.
4
While the kumara are cooking, peel and grate the carrot and beetroot.
Separate the almonds from the sultanas and roughly chop.
5
Remove the kumara from the oven, and while it's still hot, toss with about a third of the dressing.
6
Combine everything, including the feta (without the oil), almonds and sultanas in a bowl with a pinch of salt. Toss well.
Serve with ripped mint over the top.