Chickpea salad poke bowl, avocado, sticky rice, nori and ponzu sauce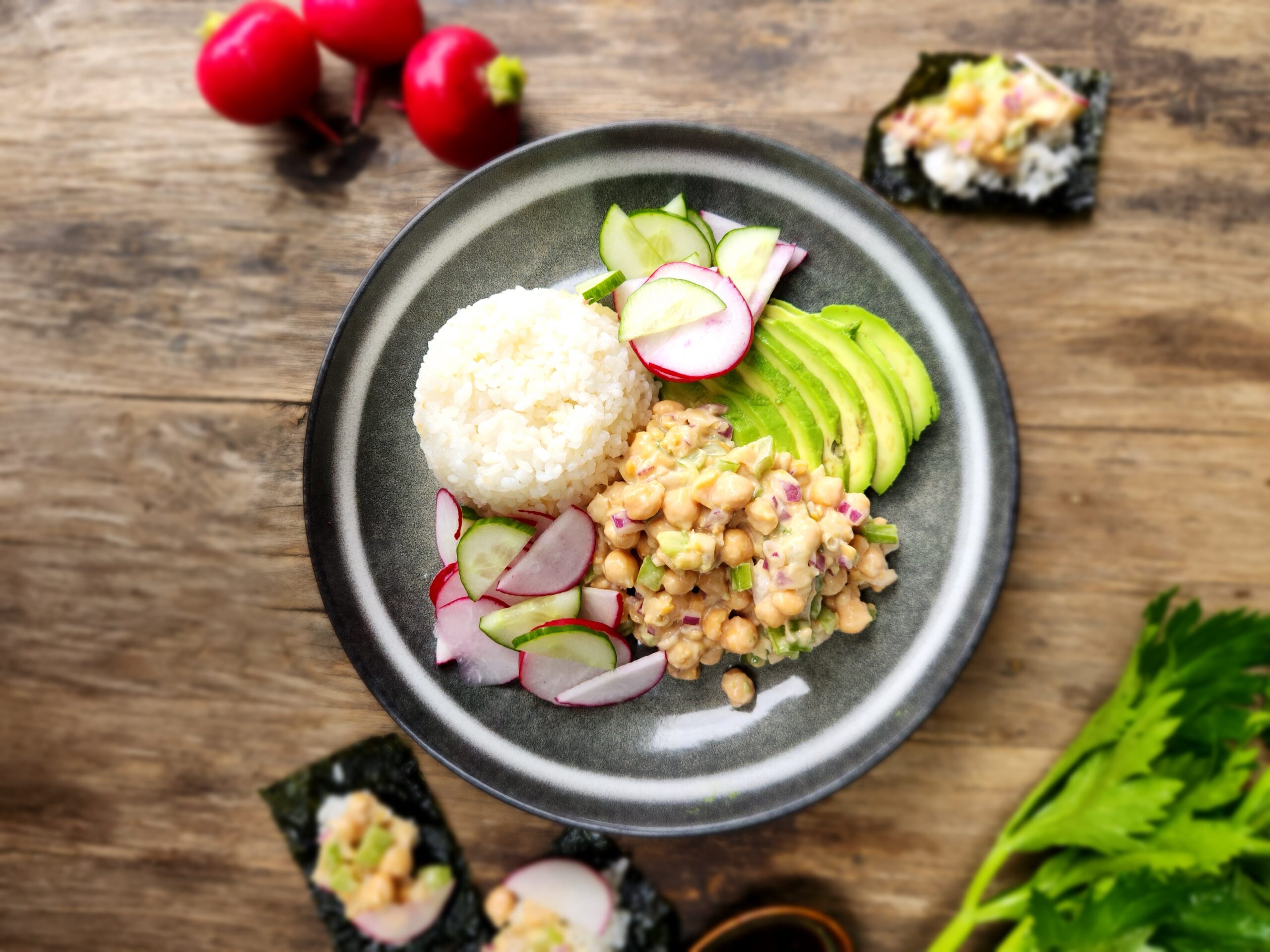 This "poke" bowl, which means "cut into pieces", has us ready for summer.
Instructions
1
Wash the rice, and cover it with water (one and a half times the amount of rice) and a pinch of salt.
Bring to a boil, stir and cover. Reduce heat to low and cook for 12 minutes. Turn off the heat but leave on the element.
2
Strain and rinse the chickpeas. Place in a bowl. Crush with the back of a fork. They don't all have to be crushed.
Finely dice the celery and red onion. Add to the chickpeas, along with the teriyaki mayo.
Taste and add salt, as needed.
3
Thinly slice the cucumber, top the radish and thinly slice. Cut the avocado in half. Remove the stone, scoop out the flesh and thinly slice.
4
Serve rice topped with chickpea salad and vegetables around the outside. Drizzle with ponzu sauce. You can use the nori to make little parcels of rice, chickpeas and cut vegetables.