Chilaquiles with red sauce, avocado, bean salsa and Angel Foods cheddar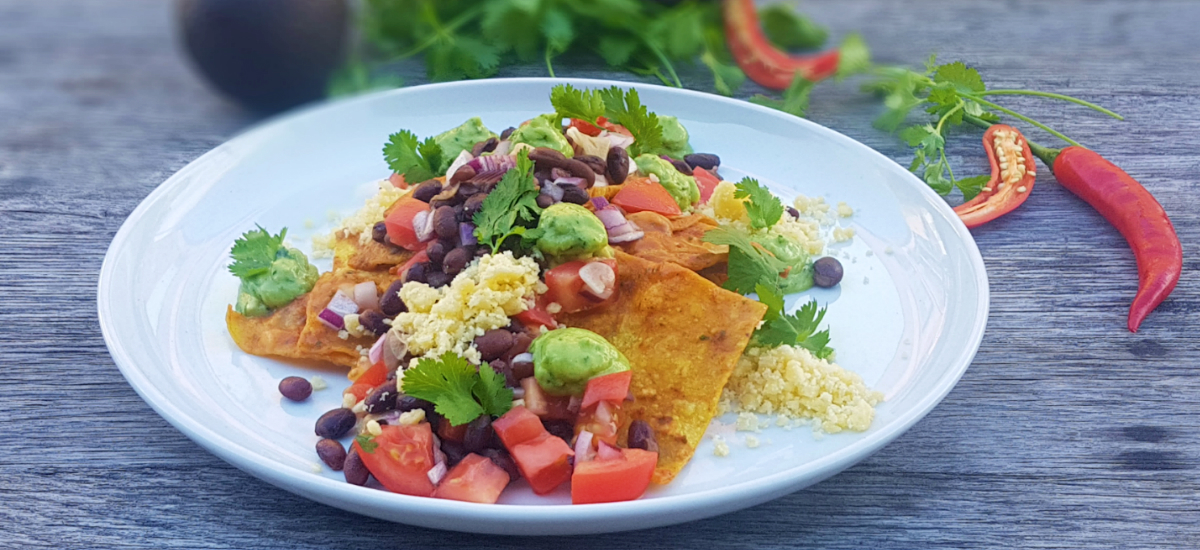 Chilaquiles are a traditional Mexican breakfast dish.
Instructions
1
Mince the garlic.
Open and strain the beans.
Finely dice the red onion and tomato.
Remove the coriander leaves from the stalk, finely chop the stalk and root.
4
Cut the avocado in half and remove the stone. Scoop out the flesh, then dice.
Place in a bowl with the lemon juice and a pinch of salt.
5
In a medium pot on medium heat, add a splash of oil and fry the garlic for 30 seconds. Add the beans and warm through. Once the beans are hot, remove from the heat and fold through the tomato and red onion. Season with salt.
6
In a large pan, heat the red sauce until it just starts to bubble. Add the cheese and tortillas. Gently mix until the cheese is melted.
7
Serve tortillas topped with beans, avocado salsa and coriander leaves.