Chocolate and Cherry Bread and Butter Pudding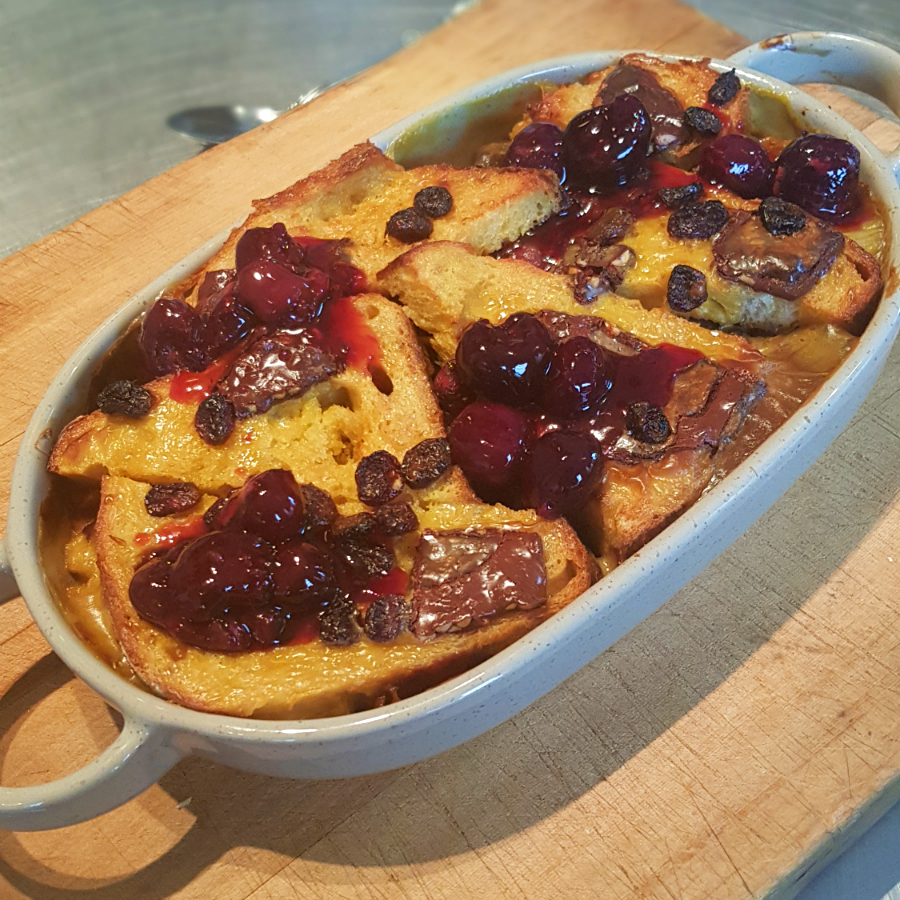 We need to soak the bread for 20 minutes before baking.
Instructions
1
Find an ovenproof dish that will fit the bread in layers, ideally.
Preheat oven to 180 degrees Celsius.
2
Butter both sides of the bread.
Cut each slice of bread in half on a angle. Place a layer of bread on the bottom of the baking dish, sprinkle over with hazelnuts, half the chocolate broken into bite-sized pieces, and half the dried cranberries. Top with another layer of bread and the remaining cranberries and chocolate.
Pour over the custard and press down with your hands so all the bread has custard on it.
Let soak for 20 minutes.
3
Warm the compote on low heat until just hot.
Bake the bread and butter pudding until the chocolate is melted and the bread is starting to brown, about 20 minutes.
Serve topped with warm cherry compote.