Christmas Breakfast 2018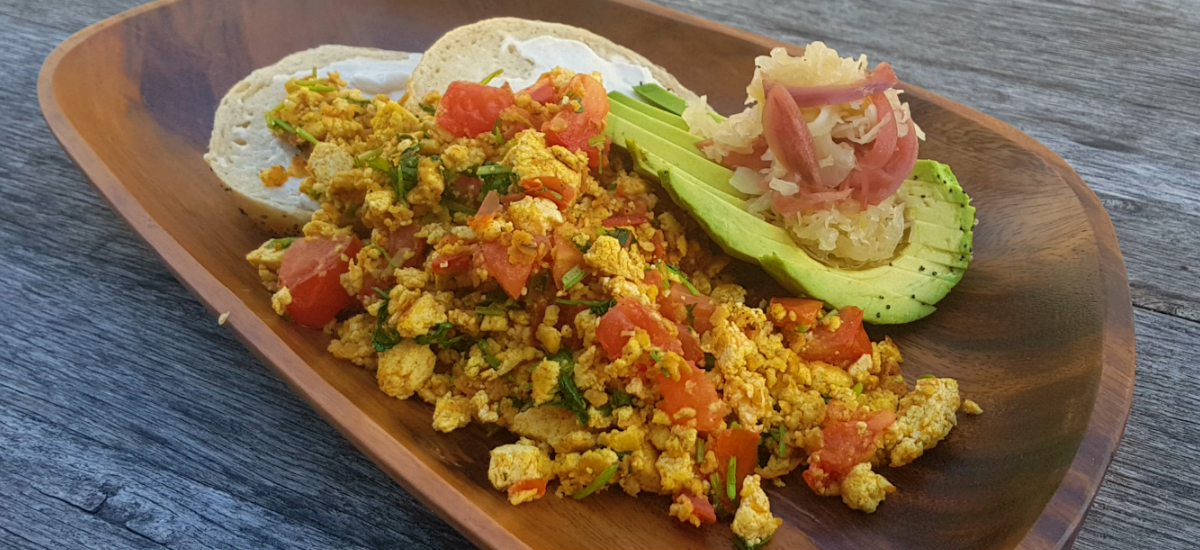 Ingredients
Couple
Lemon meringue pie overnight oats
Couple
Chili scrambled tofu, cream cheese, avocado and GDT sauerkraut, fresh Vic's bagels
GDT beetroot and turmeric sauerkraut
The oats need to be prepared the night before you want to eat them.
Instructions
1
Combine the overnight dry mix with the wet mix in a bowl or lidded container. Add the juice and zest of the lemon and mix well. Cover and place in the fridge overnight.
2
Roughly chop the tofu.
Remove the cores from the tomatoes and finely chop.
Wash the coriander, pick off the leaves, then finely chop the stalk.
Mince the garlic.
3
In a large fry pan, add the tofu, then cook in a little oil. Start to break up the tofu using a metal spatula. Add the minced garlic and continue to break up. Add the seasoning and keep cooking and mincing until the tofu resembles scrambled eggs.
Add the tomatoes and coriander, mix well and remove from the heat.
4
Toast the bagels and top with cream cheese.
Cut the avocado in half and remove the stone. Scoop the flesh from the skin and thinly slice, season with a little salt.
Wash the strawberries and slice.
5
Serve the overnight oats topped with sliced strawberries.
Serve the bagels topped with cream cheese, and avocado, scrambled tofu and sauerkraut on the side.