Falafel burger, beetroot onion jam, chili raita, hasselback apache potatoes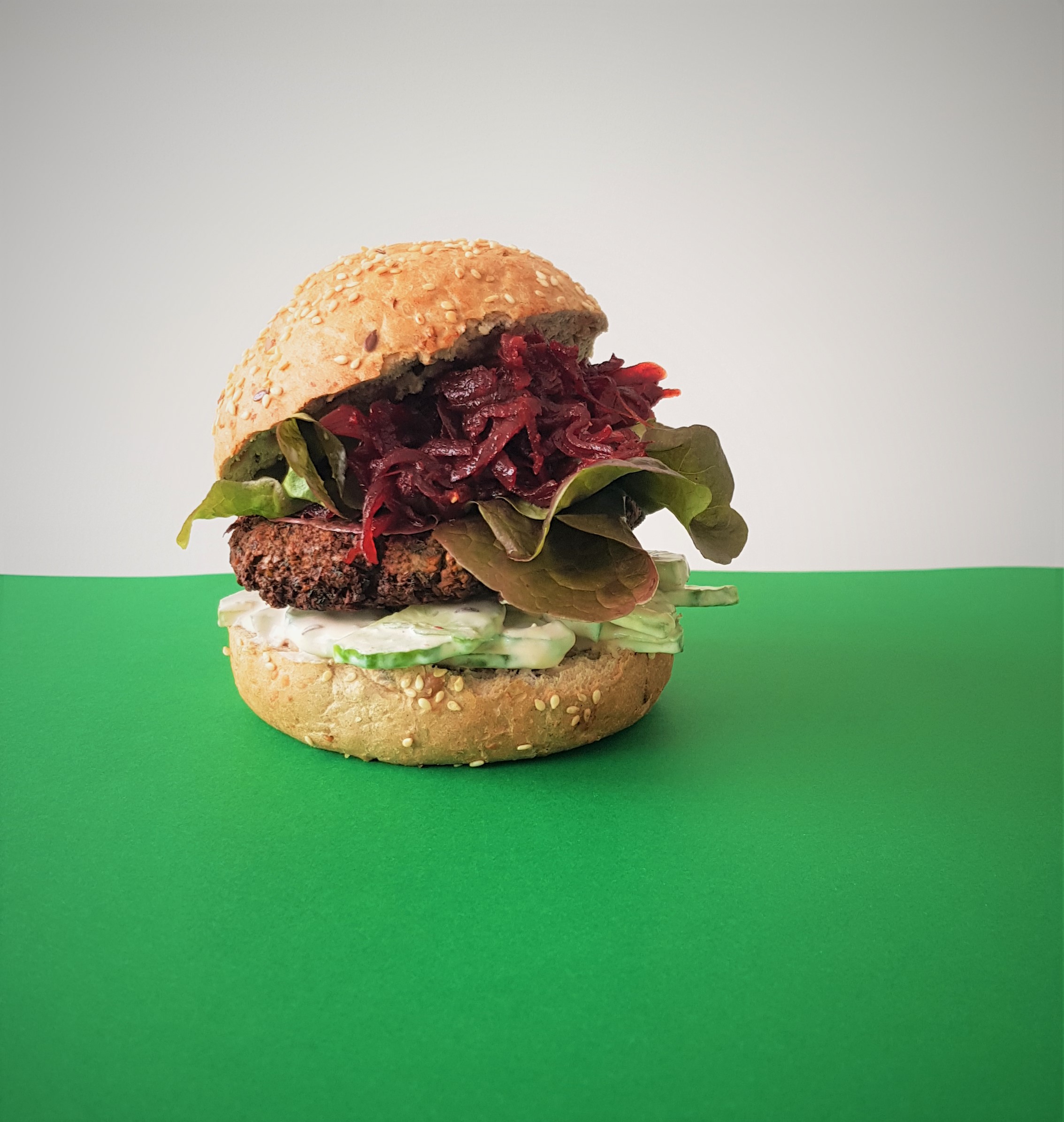 This burger is brand new to our extensive recipe catalogue, enjoy and let us know what you think.
Instructions
1
Preheat the oven to 200 degrees Celsius.
2
Slice the potatoes not quite all the way through, making the cuts a few millimetres apart. You can also put each potato between the two wooden spoon handles and cut through to the spoon.
Place on an oven tray and drizzle olive oil and sprinkle with salt. Roast for 30 to 40 minutes, until golden.
3
Thinly slice the cucumber and place in a bowl with the chili yoghurt.
4
Once the potatoes are ready, shape the falafel into patties and fry in a pan on medium heat with a good splash of oil. Fry for 3 to 4 minutes on each side. The chickpeas are raw so they require a good amount of cooking.
5
Warm the buns in the oven. Spread the raita on the bottom half of the bun, top with the patty, then finish with mesclun and jam.
Serve with hasselback potatoes on the side.