Jamaican tostada, jerk jackfruit, nectarine salsa, whipped avocado, queso sauce – Christmas 2021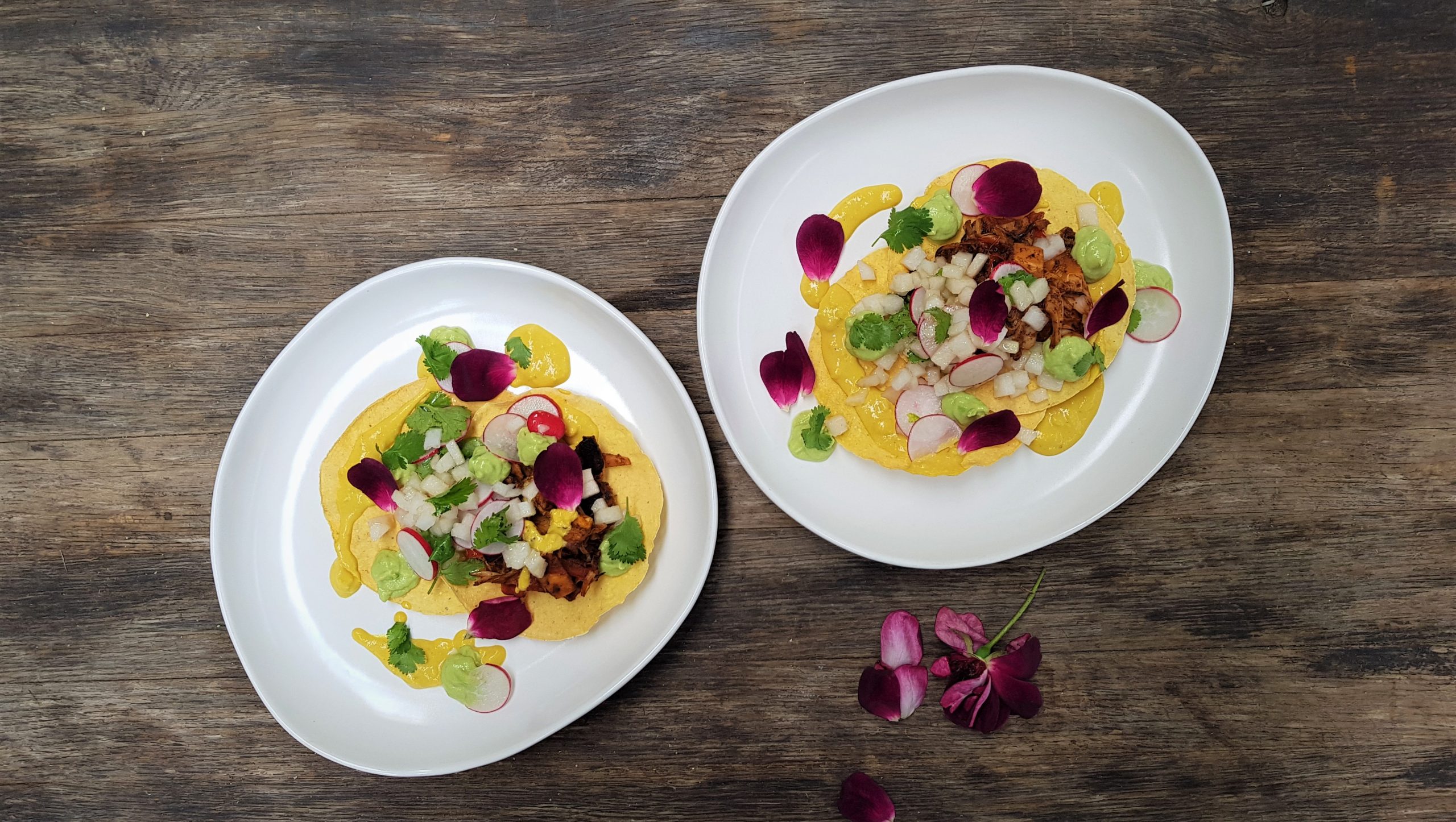 This light starter can be plated up individually or served family-style.
Instructions
1
Strain the jackfruit and press to remove as much liquid as possible. Thinly slice.
Roughly dice the tomatoes.
Get a fry pan hot with a splash of oil.
2
Add the jackfruit and cook for about 5 minutes stirring regularly while trying to brown the jackfruit.
While the jackfruit is cooking prepare the salsa.
3
Finely dice the nectarine and place in a bowl, slice the radish and add to the nectarine. Squeeze over a little lemon juice to stop browning.
Pick the coriander leaves from the stalk and add to the bowl. Thinly slice the stalk.
4
After the jackfruit has been cooking for 5 minutes add the tomatoes and jerk paste. Continue to cook for another 3-5 minutes, until the tomatoes are cooked down and the jackfruit is drying out, a little black is good. Add the coriander stalk.
5
Remove the flesh from the avocado and place in a blender with the juice of the lemons a pinch of salt and 30ml water. Blend until smooth adding more water as needed, taste and add more salt as needed. If you have a piping bag you can put the avocado in there to plate up.
6
Place 1 or 2 tostada on each plate top with jackfruit and salsa, drizzle over queso sauce and dollop on avocado.
Dig in!