Kumara and black bean soup with cumin yoghurt, avocado and mint salsa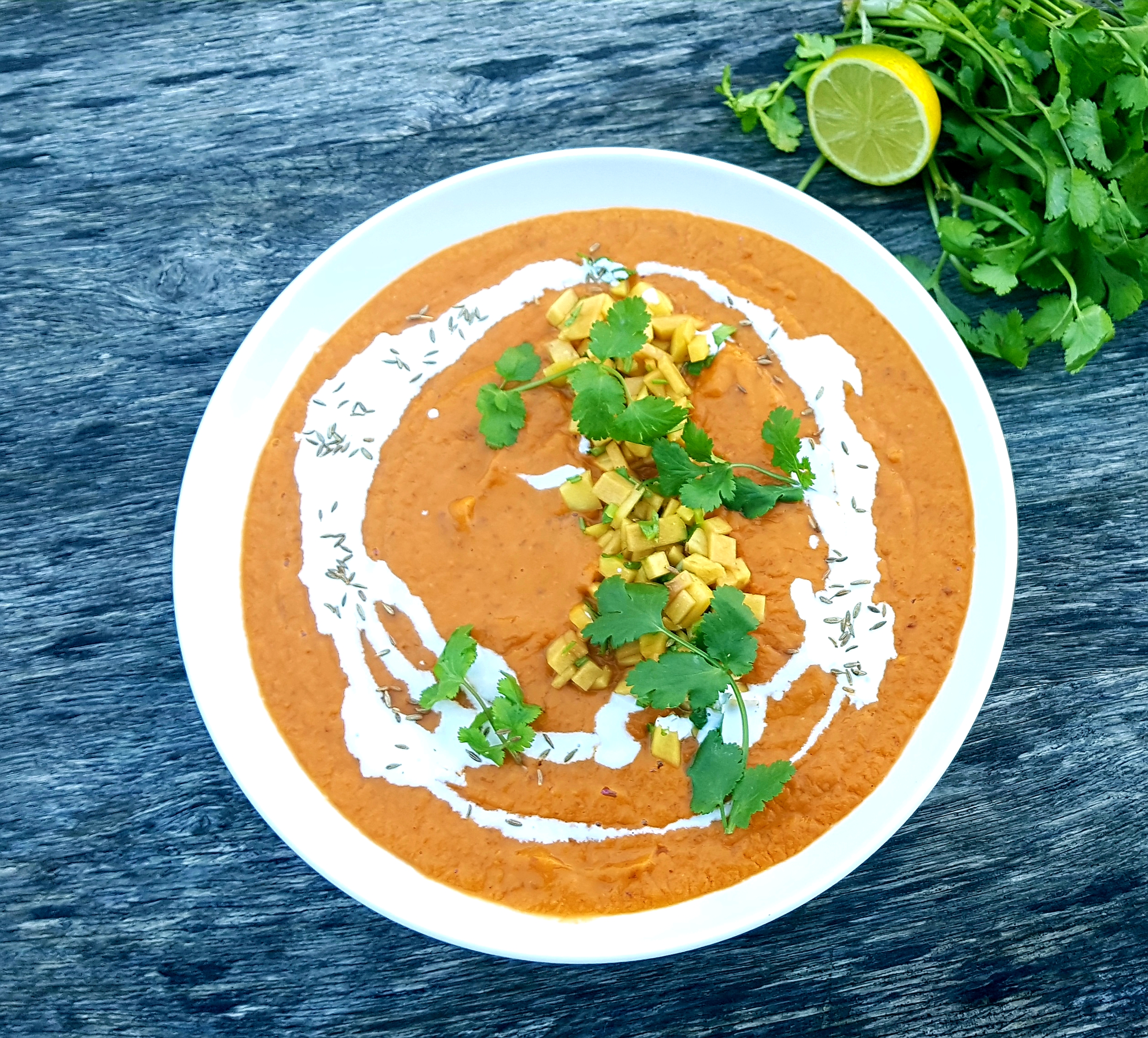 It's kumara season! This soup has some summer swagger with the light avocado and mint salsa.
Instructions
1
Dice the onion.
Remove the top from the carrot and dice.
Peel and mince the ginger and garlic (separating off a little garlic for the salsa).
2
In a medium to large pot on medium-high heat, cook the onion and carrot in a good splash of olive oil for 3 to 4 minutes.
Add the ginger, garlic and a pinch of salt. Cook for another 2 minutes.
Add the tomatoes, water and soup spice, then bring to a simmer.
3
Peel the kumara and roughly chop into 3 cm cubes. Add to the soup.
Open and strain the black beans and add to the soup.
Cook the soup on a gentle simmer for 15 to 20 minutes, until the kumara is fully cooked.
4
To make the avocado mint salsa, cut the avocado in half and remove the stone. Dice and place in a bowl with the little bit of garlic.
Remove the seeds from the cucumber and dice, add to the avocado.
Remove the mint leaves from the stalk and finely, mix into the salsa along with the lemon juice and a splash of olive oil and a pinch of salt.
5
Puree the soup in batches in a blender until very smooth. Return to the pot, taste, then add more salt if needed.
6
Serve soup topped with avocado mint salsa and drizzled with cumin yoghurt.