Roast buttercup salad with chili yoghurt, green dressing, green beans and red rice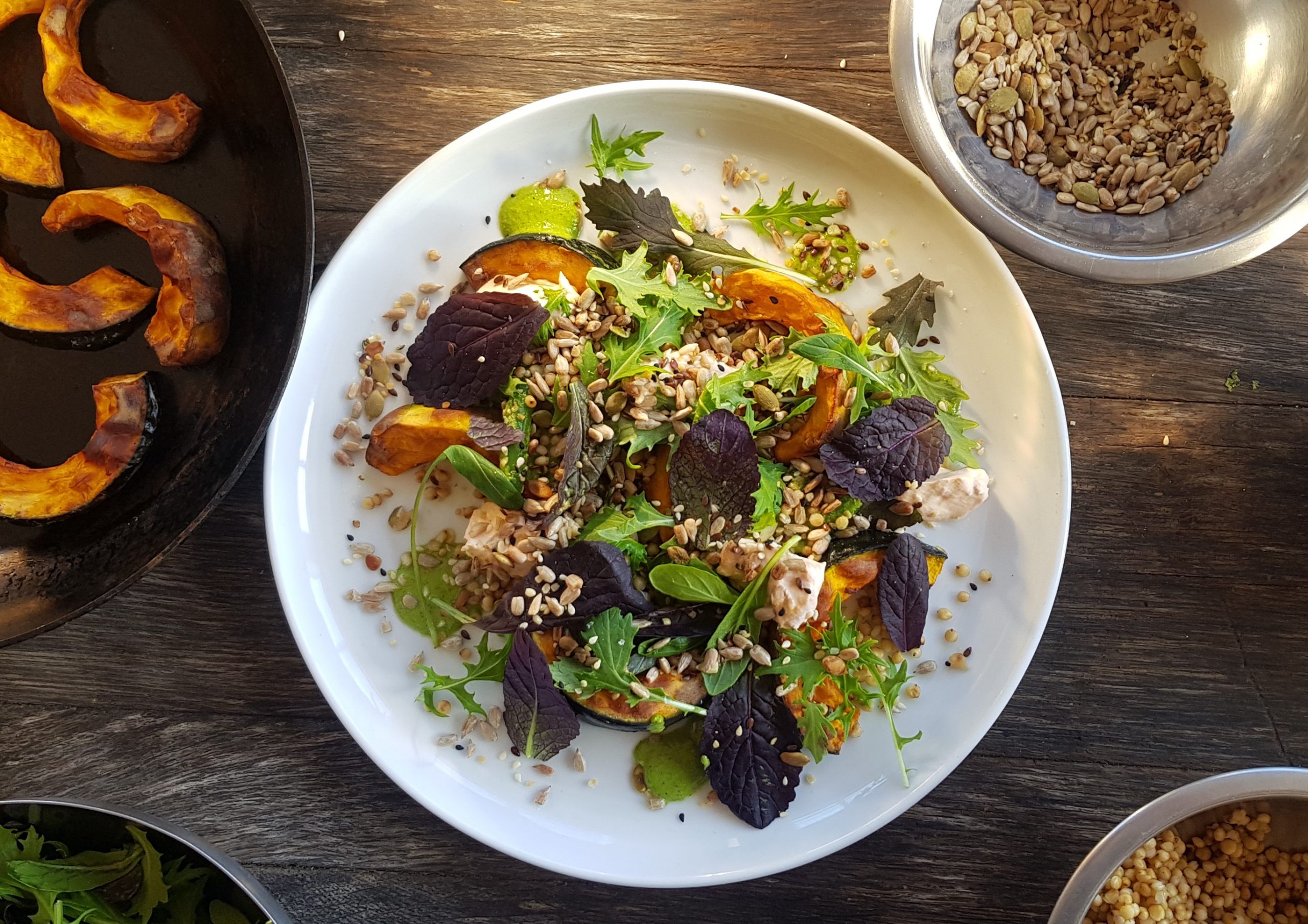 The skin of the buttercup squash is edible (and delicious!).
Instructions
1
Bring a small pot of lightly salted water to the boil cook the red rice for about 25 minutes, until tender.
2
Preheat the oven to 200 degrees Celsius.
Put another pot of salted water on to boil for the beans.
3
Cut the pumpkin in half and scoop out the seeds. Cut into 2 cm wide strips. Toss with oil and salt, then roast for about 25 minutes, until golden and soft.
4
Trim the tops off the beans, cook in boiling water for 45 seconds, until just cooked. Cool under cold water.
5
Cut the beans in thirds, toss with the green dressing, and a pinch of salt. It will seem like a lot of dressing, but we are going to drizzle this over the whole dish at the end.
6
Once the red rice and pumpkin are cooked, it's time to plate it up.
Lay the pumpkin on the plate. Top with red rice, green beans, chili yoghurt, sumac hazelnuts and mesclun. Drizzle over with the remaining green dressing.