Samosa burrito with crispy chickpeas and lime chilli sauce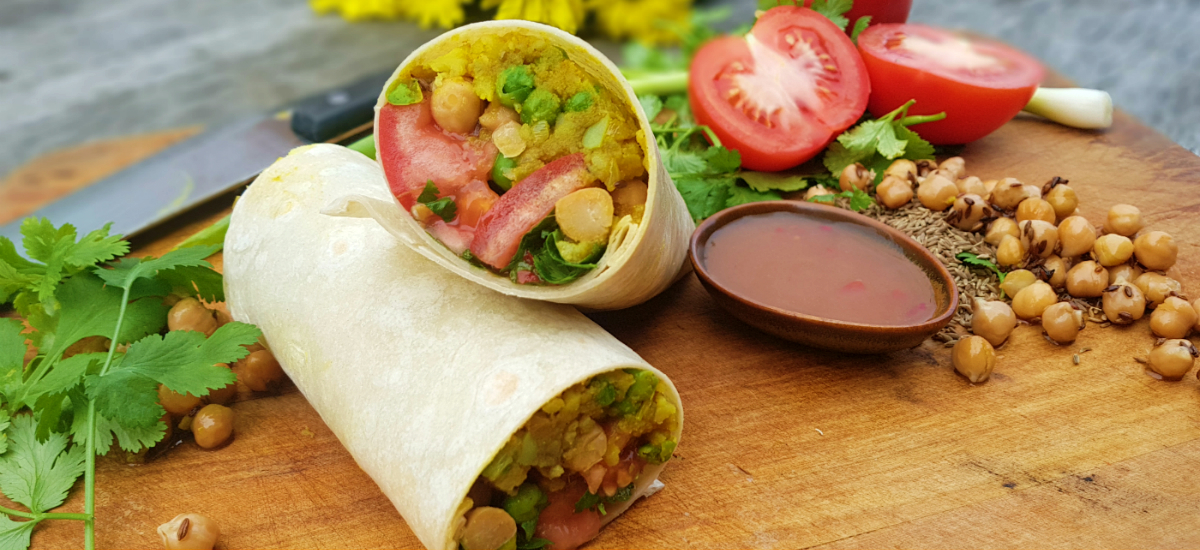 All the goodness of a samosa without the deep frying!
Instructions
1
Cut the potatoes in half. Place in a pot with cold water, a pinch of salt and bring to a simmer. Cook for 15 minutes, until fully cooked.
2
Dice the onion.
Mince the garlic.
In a large frypan with a good splash of oil, cook the onion for 2 minutes, stirring regularly until just starting to brown. Add half the garlic and cook for another 45 seconds. Add the samosa spice and peas. Season with salt. Remove from the heat until the potatoes are ready.
3
Dice tomatoes.
Dice the red onion.
Dice the cucumber.
Combine in a small bowl with a pinch of salt and an optional splash of olive oil.
4
Once the potatoes are cooked, strain, then add into the pea and onion mix. Roughly mash until well combined, taste, and season, as needed.
Open, strain, and rinse the chickpeas.
Chop the coriander stalk and all.
5
In another frypan, cook the remaining garlic in a little oil for 30 seconds.
Add the chickpeas, and a pinch of salt, then warm through. Once hot mix in the chopped coriander.
6
Layout the wraps, top with potato pea mixture, chickpeas, pepper and cucumber salad, then drizzle over with lime chili sauce.
Wrap up and dig in.